Keep Your Mouth Healthy With General Dentistry in Florence
While we offer restorative dentistry services, we hope you'll never need them. The best way to avoid procedures like root canals is to keep your teeth healthy through regular maintenance like dental cleanings and exams. We provide those services and other general dentistry in Florence to keep your teeth in great shape. Dr. Joseph Griffin and our other doctors can even help you beat uncomfortable conditions like dry mouth.
Our general dental services include:
Fluoride treatments to help prevent cavities.
Nutritional counseling to educate you about dietary choices that can improve both your oral health and overall health.
Dental sealants to protect molars and other tough-to-clean teeth from decay.
Custom mouthguards to prevent you from grinding your teeth while you sleep. Athletic mouthguards can protect your teeth during athletic activities. If teeth grinding is giving you an aching jaw or chronic headaches, we can also prescribe steroids to relieve your pain.
Dry mouth treatment to prevent decay and halitosis (bad breath). We'll look at underlying causes of your dry mouth and suggest products like Biotene to relieve your symptoms.
Gum disease screenings during every dental exam to help you maintain a healthy mouth. If we find gum disease, we'll eliminate it with a deep cleaning treatment.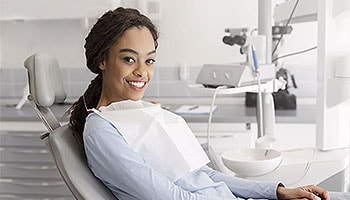 To book an appointment for a routine dental care service, call Advanced Dental Center at (843) 588-1919. New patients without insurance can receive a new patient hygienic cleaning for just $179!*
Your Comfort Is Always a Top Priority
We might be the only dental practice in South Carolina provides amenities like bottled water to keep you refreshed during your visit.
To schedule a dental exam or other general dentistry in Florence, call Advanced Dental Center at (843) 588-1919. You can also use our online form to request your appointment.