Get Your Gums in Shape With Nonsurgical Gum Disease Treatment in Florence
To keep your smile for life, you need to keep your gums healthy! Fortunately, our dental team can help. We look for signs of gum disease at every dental exam. If you have a gum infection, we will provide treatment to stabilize this condition. We'll also educate you on how to prevent future instances. Our nonsurgical gum disease treatment in Florence will:
Restore your gums' healthy appearance
Keep infection from spreading from your gums to other areas of your mouth
Reduce your risk of conditions linked to gum disease, like diabetes
Stop unpleasant symptoms like bleeding gums and bad breath
Prevent the tooth loss that can occur in advanced cases of gum disease
To keep your gums healthy for life, call Advanced Dental Center at (843) 588-1919. So you can save money on periodontal treatment, New patients get $100 on any procedure over $200*.
We Treat Gum Infections With a Deep Cleaning
Our doctors treat infected gums with a deep cleaning treatment called scaling and root planing:
First, we numb your mouth with local anesthesia. You can also receive dental sedation if you'd like.
Next, we remove plaque and bacteria accumulation from your teeth (scaling).
Then we smooth your tooth roots (root planing) to make it more difficult for bacteria to collect at the gumline.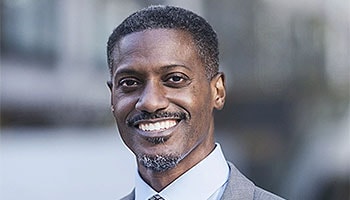 It's important to treat gum disease as it's the leading cause of tooth loss among American adults, according to the Centers for Disease Control and Prevention. In addition, more than half of adults have some form of infection. Not only that, but research has linked gum disease to serious conditions such as heart disease, stroke, and low birth weight in babies.
See Us If You Have Gum Disease Symptoms
So how do you know if you have unhealthy gums? A professional screening is the only way to know for sure. See us right away if you're experiencing any of these symptoms:
Tender, red gums
Bleeding gums
Gums pulling away from your teeth
Teeth that feel loose
Chronic bad breath and/or bad taste in mouth
To schedule a gum screening and nonsurgical gum disease treatment in Florence, call Advanced Dental Center at (843) 588-1919. Our office is minutes away from the Florence Regional Airport.