Save Infected Teeth With Root Canals in Florence
Root canals in Florence have gotten a scary reputation over the years, though it is largely undeserved. Even so, you'll feel better if you have an experienced dentist perform your root canal procedure.
In addition to having your treatment performed by an experienced dentist, you'll benefit from:
Our use of 3D imaging and other advanced technology to plan and perform your procedure
Oral conscious sedation if you're nervous or worried about discomfort
A team with experience in helping you relax
Same-day emergency appointments and extended hours
Several methods for paying for your treatment, including interest-free payment plans
For a consultation with your dentist, call Advanced Dental Center at (843) 588-1919.
You Don't Need to Worry About a Root Canal
We use the latest dental technology to make a proper diagnosis and better plan your procedure. For example, we use our 3D imaging system to get a good look at the canals inside your teeth and identify any potential complications before your treatment begins.
Our team will thoroughly numb your mouth prior to your root canal treatment, but we can also offer dental sedation to keep you calm and relaxed throughout the procedure. You can choose to take a sedative in the form of a prescription pill.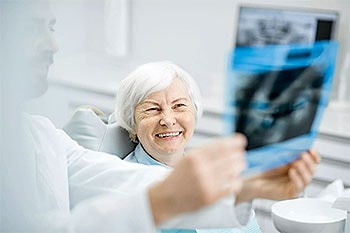 We offer other options for relieving stress, including:
A complimentary bottle of water
Amenities to keep you comfortable
Don't be scared of root canals in Florence! Call Advanced Dental Center at (843) 588-1919 to book an appointment with your dentist. Our office is a short drive from the Magnolia Mall.