Get Your Smile Back With Dental Implants in Florence
Medical science still hasn't given us a way to grow new teeth in place of lost ones. However, dental implants in Florence just might be the next best thing! When we attach a restoration like a dental crown or dentures to these tooth root replacements, the result is a smile that looks, feels, and functions just like your own. So even if you have missing teeth, you can keep your smile for life!
Your implants will:
Stay Securely in Place – We embed titanium roots in your jaw, so they provide an incredibly stable foundation for the dental restoration of your choice.
Keep Your Jaw Strong – A false tooth root stimulates your jawbone just like your natural tooth roots do. This prevents the bone shrinkage that can occur with some other tooth replacements, which give you an unappealing "sunken-in" look.
Give You a Strong Bite – Your bone grows around your implants in a process called osseointegration. Because of this secure placement, your bite will be nearly as strong as before. You can eat whatever you'd like!
Last a Long Time – Made of sturdy titanium, your implants should last a lifetime with proper care. Caring for them is so easy; in most cases, you'll just follow your usual brushing and flossing routine.
To schedule a dental implant consultation, call Advanced Dental Center at (843) 588-1919. Even if your jaw isn't strong enough to support full-size dental implants, we may be able to strengthen it with an oral surgery procedure like a bone graft or use mini dental implants.
Replace Any Number of Teeth With Dental Implant Treatment
Because our dentists insert implants into your jawbone, they function like replacement tooth roots and provide support for your replacement teeth. We can replace a single tooth or even an entire mouthful of missing teeth. Unlike like some dental practices, we offer both dental implant placement and restoration. That means you can get your entire dental implant procedure from us, with no need to visit an oral surgeon. You can choose from several dental restorations, including:
A dental crown to replace a single tooth
A dental bridge to replace several missing teeth
Dentures, full or partial, to replace anywhere from a few missing teeth to a mouthful of teeth
Our implant dentists offer a variety of options including mini dental implants and All-on-4®. This innovative treatment uses a small number of implants to support a full arch of replacement teeth. We can use four implants for the lower arch of teeth and six implants for the upper arch. Our dentists will assess your situation using the latest technology, like 3D imaging, and review all the possible choices with you.
Stay Comfortable During Your Dental Implant Procedure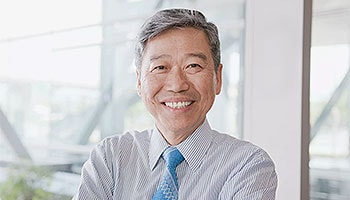 We want you to remain comfortable while you receive your tooth replacement. During the procedure, we'll numb you with local anesthesia. If you'd like, we can also use dental sedation to keep you relaxed. In addition, you might want:
Bottled water to refresh you
Advil or Tylenol to alleviate any discomfort
Other amenities – just ask how we can make you comfortable
To find out if dental implants in Florence are right for your smile, call Advanced Dental Center at (843) 588-1919. Our office is conveniently located near Magnolia Mall and the Florence Regional Airport.